In 1921, at the initiative of the Indologist Louis DE LA VALLÉE POUSSIN (1869-1938) and with the support of Mgr. Paulin LADEUZE (1870-1940), Rector of the University of Louvain, Belgian Orientalists have created the 'Belgian Society of Oriental Studies'. The first President was Louis DE LA VALLÉE POUSSIN himself, while the former Vice President was the Egyptologist Jean CAPART (1877-1947). The aim was to offer to the Belgian Orientalists the means and the opportunity to promote their knowledge and also to meet and exchange the results of their research.
The following accomplished individuals have assumed the presidency afterwards: Bolland and the Christian East specialist Paul PEETERS, s.j. (1891-1972), Historian and Egyptologist Jacques PIRENNE (1891-1972), Islamologist Armand ABEL (1903-1973), Egyptologist Aristide THÉODORIDÈS (1911-1994), and since 1995 the Egyptologist Christian CANNUYER assisted by two Vice-Presidents: the Islamologist Daniel DE SMET and the Hittitologist René LEBRUN.
Join us, become a member !
Public Activities
In 1962, Armand Abel started to organize the 'Journées', an annual meeting that brings together members to discuss pointed themes concerning Orientalism.
The Journal Acta Orientalia Belgica publishes all the communications. The S.B.É.O. welcomes researchers specialized in various disciplines related to Orientalism: Egyptology, Assyriology, Biblical studies, Islamology, Indianology, Far-Eastern studies, Slavistic, etc.
The S.B.É.O. is also open to amateurs with deep interest and passion for the Orient, both ancient and modern. Its activities are therefore learning, multi-disciplinary and is geared toward the large cultivated public.
'Orientalists Days'
LVIth DAYS OF THE BELGIAN ORIENTALISTS

Dates : Friday and Saturday 16th-17th March 2018

Theme : Sea, ports and sailors in the Oriental Civilizations

Location : Museum Aan de Stroom (MAS), Hanzestedenplaats 1, B-2000 Antwerpen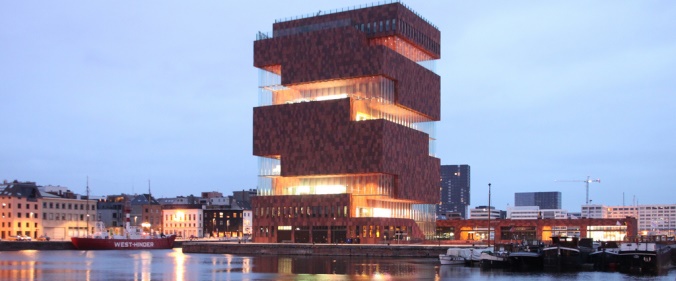 The program of the days can be downloaded in pdf format :
Days of the Belgian Orientalists - LVIth session program
---
LVth DAYS OF THE BELGIAN ORIENTALISTS

Dates : Friday and Saturday 24th-25th March 2017
Theme : LES COMBATS DANS LES MYTHES ET LES LITTÉRATURES DE L'ORIENT
Location : Palais Provincial de Mons

LVth session Program
Acta Orientalia Belgica
ACTA ORIENTALIA BELGICA XXXI

LES COMBATS DANS LES MYTHES ET LES LITTÉRATURES DE L'ORIENT & MISCELLANEA ORIENTALIA ET IRANICA BELGO-POLONICA. Wojciech SKALMOWSKI in memoriam

Subscription
The volume will appear on 16th of March 2018
SUBSCRIPTION AT THE PRICE OF 40 €
UNTIL THE 10TH OF FEBRUARY 2018
Subscription Form

Content
Papers presented at the LVth session of the Days of the Belgian Orientalists in 2017

Si vous êtes en ordre de cotisation pour 2017 en tant que membre effectif, vous pourrez retirer ce volume lors des Journées Orientalistes. La cotisation annuelle vaut, rappelons-le, souscription au volume des Acta. Si vous n'êtes pas en ordre, il vous est possible de régulariser votre situation pour obtenir le volume en versant dès maintenant la somme de 30 € (23 € pour les étudiants) sur notre CCP 000-1325483-75.
---